Remote working is a new experience for quite a few people in the time of Corona. Current situation aside, it's much more common than you'd think.
A whopping 70% of all professionals telecommute at least one day a week, and 53% work remotely for at least half the week. And it's not all lay-ins and cat videos. Remote workers are 13% More Productive than their in-office counterparts.
Business and employees are both seeing how easy and beneficial it can be to have a remote work setup. Many businesses expect to increase the levels of remote work after Covid-19 compared to before.
With remote work becoming ever more normal, why not take some positive steps to make your remote work setup more sustainable? We've put together a list of some of the best ideas to get you started:
How to make your remote work setup more sustainable
Switch to green web hosting

Did you know that web hosting accounts for 2% of all carbon emissions globally? That's the same amount as the airline industry. Yikes!
As a rule, a whopping 40% of that energy is used simply to keep servers from overheating! But it doesn't have to be that way.
Forward-thinking companies are trying innovative ways to reduce the need for cooling. Near Arctic locations and Underwater data centres cut the energy needed for cooling to almost zero.
How cool is that?! (Sorry – I couldn't resist!)
If you do have your own website, it's so important to make an informed decision about your web hosting provider. With so many choices out there, it's easy to feel overwhelmed. But don't sweat. We use GreenGeeks for this site, which is a carbon positive web hosting solution.
Use a green search engine
It has been estimated that the cost of a single Google search is about 7 grams of carbon dioxide (which is about half the amount used to power a kettle to boil). That's right. A single search. And that doesn't take into account the environmental impact of powering the user's computer.
With over 4.5 billion internet users worldwide, that'll add up worryingly fast!
Google – who are clearly the giant of the internet search – have been a carbon neutral company since 2007. And they actively reduce their carbon emissions yer on year.
But they're not the only option. Smaller search engine Ecosia were the first German company to be awarded B Corp status. And it's no surprise when you heard that they rely on solely renewable energy and use their ad profits to plant trees. They've planted over 60 million trees (and counting)!
Given their carbon offset, if Ecosia were as big as Google, it could absorb 15% of all global CO2 emissions! That's enough to offset vehicle emissions worldwide.
HINT: Why not add the Ecosia Chrome extension to your browser to set Ecosia as your default search. I've been using for a few months now, which has planted 101 trees on my behalf!
Reduce your saved files
Did you know that every file you have stored in the cloud literally has an impact on the clouds?!
While there is no exact estimate on the exact environmental impact of data storage and retrieval, there is no arguing that data centres are resource hogs. They can never be turned off and use a huge amount of power.
There's an environmental cost to every email sent, everything posted on social media and every piece of data on Dropbox or similar services.
Whilst it's very difficult for most of us to cut out cloud storage entirely, we can do our bit. Try to set aside some time to go through your files and get rid of anything you no longer need.
Go paper free
Image: Rocketbook
Reducing the paper you're using is a big way to be more sustainable.
or as paper free as possible. wherever you can deliver something digitally, seek to do that instead. Use recycled paper when you need to.
One of the best gifts I have received in the last year is the Rocketbook Fusion. This wipeable and reusable notebook has impressive technical capabilities. I can capture and upload pages using the app. It will even transcribe my handwriting to type with impressive accuracy. (I literally cannot stop talking about this purchase to anyone who will listen!)
Get a solar power bank
Portable power banks are an absolute essential these days. For most of us, smartphone batteries routinely struggle to last the day.
Oh for the days of the Nokia 3310 and its week-long battery life!
Like anything, there are better and worse options in terms of sustainability. One of the best is a solar-powered power bank. This works especially well if you find yourself working (or playing) from sunnier climes.
I have travelled with my solar power bank for a few years now, and I wouldn't be without it.
This is the one I use.
Waste Free Coffee

Where would remote work – or any work for that matter – be without coffee?! If you're anything like me, your productivity is pretty closely tied to your coffee consumption.
Make sure that you have the essentials lined up if you have a coffee addiction. These will differ depending on your routine and your needs. Consider what it is you most commonly use – that'll give you an idea about what's most important for you.
Perhaps you make your own coffee, consider getting a reusable filter for your Chemex or Aeropress. Maybe you always have a takeaway coffee in your hand, grab a reusable cup or flask. Maybe you have a plastic straw in your iced coffee, get a metal or bamboo alternative.
Sharing economy options
The sharing economy (sometimes called the peer economy or the collaborative economy) is a way of describing peer to peer services. This may or may not be at a financial cost to the recipient.
There are so many great ways you can use this to your advantage for your own personal remote work requirements.
Working from home? EBay and Freecycle are great to kit out your home office with anything you might need. And if you need help assembling or moving things, hop on TaskRabbit.
Maybe you don't have a home work setup… Maybe you work as you travel. There are some great sharing economy options that will help you a tonne on your travels.
Want to get from A to B? Be sure to check out Uber and BlaBlaCar.
Perhaps you want to find somewhere to stay? Airbnb, Couchsurfing and Trusted Housesitters (get 25% off with this code: RAF286116) could be just what you need.
Standard accommodation not tickle your fancy? You can even rent RVs and boats.
Simple as that…
It's as easy as that to make your remote work setup more sustainable. You'll be amazed how easy – and satisfying – it is to make these switches!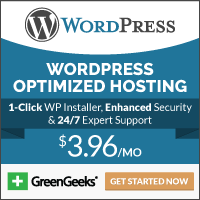 Which of these things are you doing in your remote work setup?
Do you have any more suggestions? I'd love to hear them!