The holidays are quickly approaching, which means it is time to start shopping for gifts for your friends and family members. For people who are committed to sustainability, it can be hard to find sustainable Christmas gifts. Ethical and sustainable items are not always front and centre in the shopping mall, making it difficult to have a sustainable holiday season.
If you're going to be shopping, how you spend your hard-earned money can make a big difference. But it's not always easy to know where to start. But no sweat: That's why I have created my list of my favourite sustainable Christmas gifts.
Why shopping sustainably is even more important in 2020
Sustainable shopping is more important than ever. Climate change has already taken a massive toll on the world with droughts, frequent flooding, and a longer and more costly wildfire season. There are only 10 years left to prevent irreversible climate damage.
Every action we take matters. And every sustainable action, no matter how small, is vital towards turning the tides on climate change. If you have other questions about what these 10 years entail, check out this resource from the United Nations.
What's wrong with Amazon?
Sure, Amazon looks great at first glance. They offer great deals, a huge range of products, and super fast delivery.
However, these deals do come at a cost. 
Not only does Amazon exploit workers and actively fight against unionisation, the company is far from sustainable. There is excessive packaging waste and the company is mostly powered by fossil fuels. Amazon's flagrant worker's rights violations and disregard for the environment are two big reasons to avoid buying from the company. 
So how can I shop more sustainably?
I'll share some of my favorite sustainable Christmas present ideas later in this article, but there are other things you can consider to shop more sustainably.
Firstly, ask yourself if what you purchase – whether that's for yourself or your loved ones – you will really be used. It's easy to find something you love in store and then forget you even have it.
You don't have to overspend or come back with things you hadn't been looking for in the first place (shiny object syndrome is a real thing, guys!) Before you start shopping, it's a great idea to make a list of things you're shopping for. That way, you'll know if you're on track or if the shiny objects have got you.
If you have the option, sit with the purchase for a day or two to be sure it's something you could really see the person loving and using. I often find that when I do this, I'll change my mind on a purchase and often find something much better.
When shopping, try to buy things second-hand. Of course, it's ok to buy new once in a while, but buying second-hand will always have a lower environmental impact. Plus, you'd be surprised at the numerous hidden gems in thrift stores!
Feeling crafty? Another fun thing to do when second hand shopping is buying with a view to upcycling your purchase. For example, you can easily turn a pair of old jeans into a cute pair of distressed shorts.
And of course, when shopping, take your own bags to cut down on waste.
Sustainable gift options
There's something to be said for the convenience of shopping on Amazon. It's great to have a big range of products at your fingertips. Thankfully, there are some great ethical alternatives including The Good Apparel, Made Trade and Etsy. These platforms are full of some of the best ethical, sustainable and handmade items out there.
Nordgreen – Infinity Silver Watch
The first item on my list is the Silver Infinity watch from The Good Apparel. This is a stylish minimalist watch that is sure to match any outfit. What's not to love? The Good Apparel is a sustainable brand that is transparent and ethical.
The watch costs £159 but is sure to be a lasting wardrobe staple!
psst…. 10% off with code ECODESK10
Loft & Daughter – Drop Hoop Earrings
Another piece of jewellery I love are these Drop Hoops in Silver. They are handmade and embossed with a peacock. These earrings are sure to be a topic of conversation. Not only are these earrings gorgeous, the entire piece, from the jewellery to the fabric pouch, was made by Indian artisans under fair trade practices.
I'll be honest – I just bought these as a Christmas present to myself!
These earrings are a steal at just £49.
10% off with code ECODESK10
Pala – Khaki Sunglasses
These classic tortoise shell sunglasses are another one of my favourite pieces. These sunglasses are designed in a flattering shape to fit any face and any occasion. They provide 100 percent UVA and UVB protection. The best part of all is that they're made out of recycled acetate. Stylish and sustainable, what's not to love?
Grab a pair for your most stylish friend for only £85.
10% off with code ECODESK10
Klès – Shoulder Bag
This stylish shoulder bag in matte black would make a great holiday gift. The bag is crafted in a boxy, folded design that allows space for your essentials, yet is not too big. The bag is made from leather, but the leather is sourced as a surplus from the meat industry. This means that no animal was killed for the purpose of these bags. Because these shoulder bags are made to order, they have a wait time of up to 15 working days to create, but also reduces waste in the production process.
This bag rings in at £215.
10% off with code ECODESK10
Juni – Plastic-Free Lipstick
If you are shopping for a friend who loves makeup, The Good Apparel offers sustainable makeup options too. One of my favorites is the plastic-free Lipstick in color number three, sunshine. This color is a vibrant yet casual pinky-coral. This hydrating lipstick contains the best organic oils, vitamin E, and botanical hyaluronic acid to keep your lips looking and feeling fab! This lipstick is vegan and fragrance free. The case is plastic free and recyclable. Another great reason to buy from The Good Apparel is that they ship orders entirely plastic-free.
Get a friend (or yourself) this lipstick for £48.
10% off with code ECODESK10
Ede – Treat Face Mask
The last of my favourite products from The Good Apparel is the Born Again Treat Mask. For anyone who loves skincare, the Born Again Treat Mask is a must. It brightens and smooths dull and rough skin, making it perfect for a holiday gift. The mask is entirely natural and suitable for all skin types.
It retails for £20.
10% off with code ECODESK10
I also love the platform Made Trade. They curate the most beautiful, sustainably sourced, and ethical goods. Each purchase directly supports small businesses, independent creators, and artisans around the world.
Katie M Mudd Ceramics – Planter Set
Who doesn't love houseplants?! What better gift than a beautiful handmade planter. I love this Stoneware Planter Set. It's handmade in Portland, Oregon and is perfect for any small plant.
This pot costs $50 and is sure to make any plant lover smile.
Ceremonia – Macramé Plant Hanger
Another great product from Made Trade is their Darling Macrame Plant Hanger in Cafecito. This plant hanger is handmade from woven cotton by artisans in Bali, Indonesia. Any plant parent will want to display their newest baby in one of these! Plus, all shipping is 100 % carbon offset and 1% of the purchase is donated to a grassroots organization.
For $38, what's not to love about this product?
KAZI – Biko Coasters
These fun coasters make for a great sustainable holiday gift idea. Not only are they a beautiful piece, the brand works to alleviate poverty across rural Africa. Each product is crafted with natural fibres and food safe dyes. The brand, KAZI, sources local materials native to Africa that are easily accessible to their artisans. Plus, KAZI reinvests their profits to further expand artisan development.
For just $26, you can score a beautiful set of coasters that help to change the world.
Pebble – Organic Dino Rattle
A great gift for expecting or parenting friends and family is the Organic Dino Rattle in Petrol Blue. This cute, dino-shaped rattle is a great toy. Not only is it safe for babies who love to chew, it's also vegan and fair trade. The hand-knitted organic cotton toy was crafted by female artisans in Bangladesh.
Buy a baby this toy for $22 and help support a women owned business!
Silk Road Bazaar – Bunny Baby Booties
Another great gift for babies are these Baby Booties. These cute booties are shaped like adorable bunnies. These bottles are crafted from 100% locally-sourced sheep's wool. Since these booties have soft soles, they are recommended for infants 0-12 months old. These booties will make a wonderful keepsake as the child grows older as well.
Grab a pair for $28.
Etsy is another great place to find handmade items for your loved ones. Keep in mind that it's best to shop early if you want to get physical Etsy gifts in time for Christmas. But don't worry: I've also included a few digital ones, in case you're looking for something last minute!
I also love buying directly from artists on their Etsy account. It's such a great way to support small businesses and independent creators!
OchMonika – Mushroom Art Print
I love this Mushroom Art Print for a nursery or child's bedroom. It's super cute and is sure to add a bit of fun and personality. The print is handmade using matt paper.
And it's a steal at just £6.47.
JenRussellSmith – Custom House Print
This is a fun one for anyone, particularly if you know a couple who recently moved into their first home, an awesome gift idea is the Custom House Portrait. This personalised gift is handmade for each order. This is a great housewarming gift or bespoke home decor.
Get it for £115 unframed or £155 framed.
Tigers4Tea – Personalised Whale Puzzle
Another great gift idea for a toddler is the Whale Personalised Educational Name Puzzle. This puzzle is Montessori inspired and fits perfectly with anything sea themed nursery or playroom. Your toddler can put the puzzle together and practice learning how to recognise and spell their name. Not only is it practical, it is beyond cute.
This gift retails for £27.
Kindred Fires – Personalised Gift Candle
I also love this Rainbow Gift Personalised Candle. This candle is truly the best quarantine gift as you can personalise it for your loved ones. You can add a heartfelt message on the label along with your name. The candle comes in 12 different scents, ranging from tobacco & oak to floral blossom.
For only £16, you can give a loved one a heartfelt gift to remind them of you until the next time you are able to meet.
MAHIbyMESHI – Minimal Embroidered T-shirt
Another great gift is this Abstract One Line Minimal Face Embroidered Shirt. This cute shirt is hand embodied on premium cotton. This is a great sustainable gift for any of your artsy friends. Hurry and order one today!
For £28.95, you'll look great in this shirt whether you're taking selfies at home or getting together with loved ones.
Watson and Wolfe – Vegan Leather Wallet
My last favorite item from Etsy is this Vegan Leather Wallet. If you have a man in your life in need of a new wallet, look no further. This bifold wallet is handmade with sustainable materials. Plus, you can personalize it as well! The final product contains more than 50% bio materials from renewable sources, meaning it has a much lower carbon footprint than other wallet options.
For £45, you can give this stylish gift.
Ninety Percent – Tencel Dress
I also love the company Ninety Percent. They are committed to sustainability, which I love! Ninety Percent carefully picks their materials, selecting the most ethical options with the lowest environmental impact, such as organic or recycled cotton, sheep's wool, and tencel, among others. Plus, 90% of the profits go to the company's five charities.
This stylish fitted tencel racerback dress has been on my wish list for a while now. It can either be dressed or up worn casually. It comes in black or grey.
For £75, you can purchase a dress that looks good on you and does good for the planet.
Ophelia Lingerie – Sofie Bra & Panties
Lingerie is a great gift for that special someone in your life. I love the brand Ophelia Lingerie. Their Sofie set is designed to be versatile, comfortable and beautiful. Their pieces are handmade in a Belgian atelier using fabrics sourced in Europe. Each piece is designed to last.
I love this set as it compliments every body. Plus, I love the subtle red shimmer!
The set costs €185, but is a worthwhile investment.
If you're feeling super fancy, you can get a custom set made for €275.00. Check it out
MUD Jeans
Another great gift for any guy or girl in your life is a pair of MUD Jeans. Mud Jeans carefully selects their manufacturers and creates a circular economy by recycling old MUD jeans into a new pair. Plus, each pair is crafted using organic cotton. The Regular Dunn in stone black is one of my favourites. This is a pair of casual jeans that can be dressed up or down. No matter how they wear it, they'll get some attention!
Buy a pair for £119, or lease for £9.95 a month.
HeyMayStudio – Line Drawing Print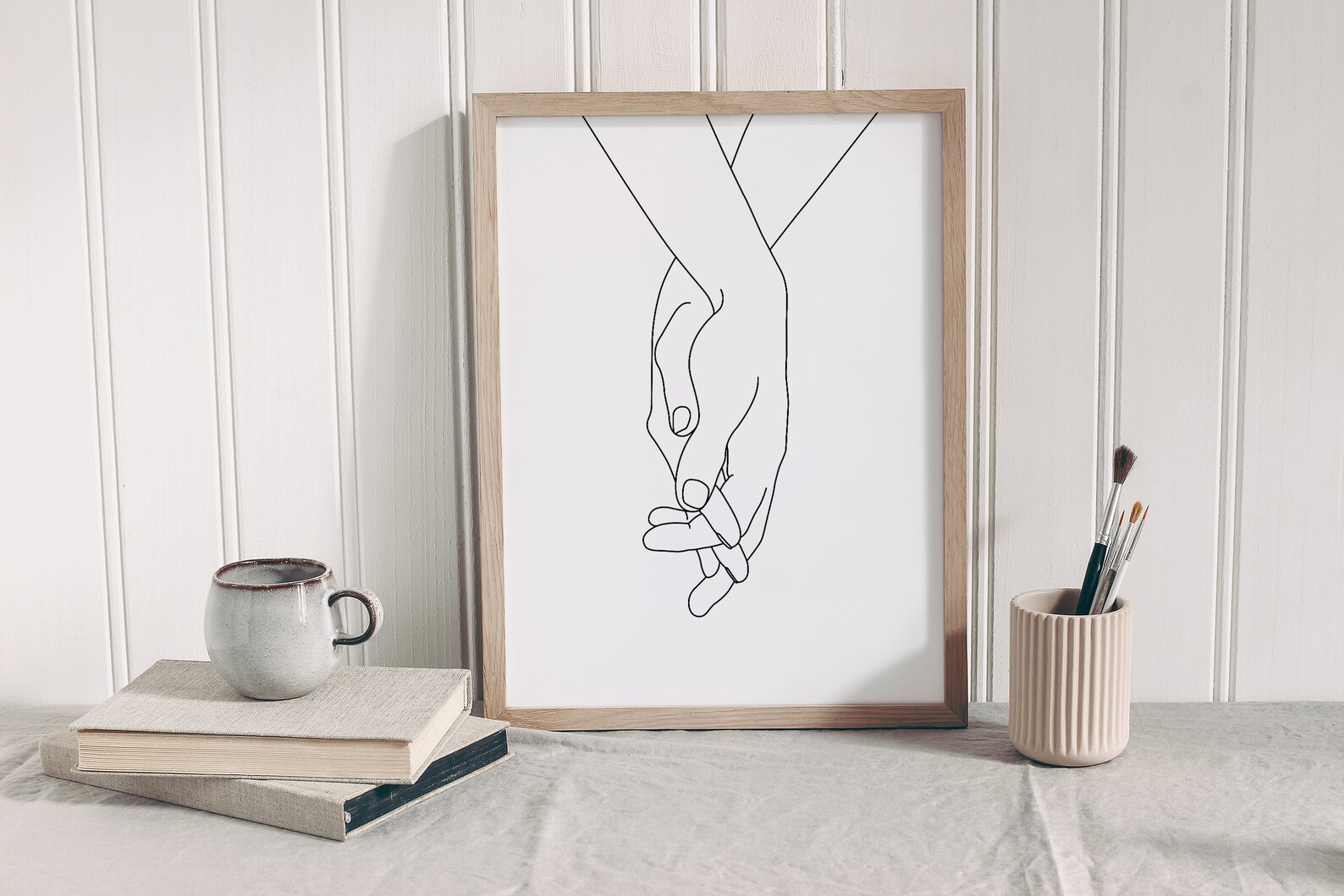 I also love this Line Drawing Print of hands from Etsy. This is a beautiful and sensual piece that is sure to be the focal point of any room. After payment is confirmed, buyers will receive a file to print the art. Supporting artists is so important!
Get this print for only £4.11 today!
JLCDesignCompany – Custom City Print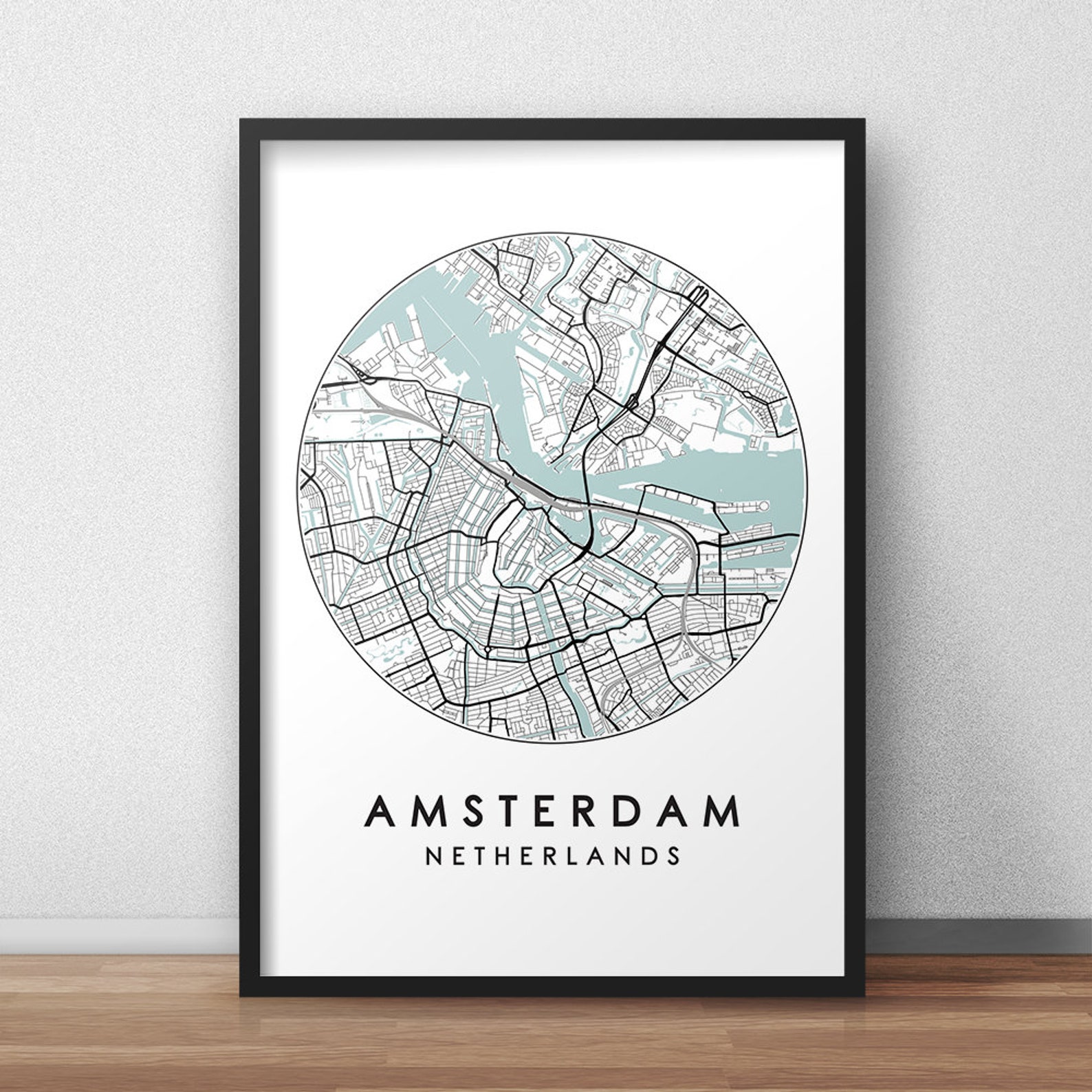 Another Etsy print I love is this Custom City Print. This is a super fun gift as you can personalise it and send it to a loved one who is far away. If you know someone who left for school or work, this art is a nice reminder of home.
For only £10.99, one of these custom prints could be yours!
MODESY – Mountain Landscape Prints
These Mountain Landscape prints are truly breathtaking! These are Scandinavian art prints that are inspired by a mountain landscape. They will create a calmer mood in any room. These pieces can tie any room together!
Buy these two prints for £21.08 today
Julika illustration – Art Print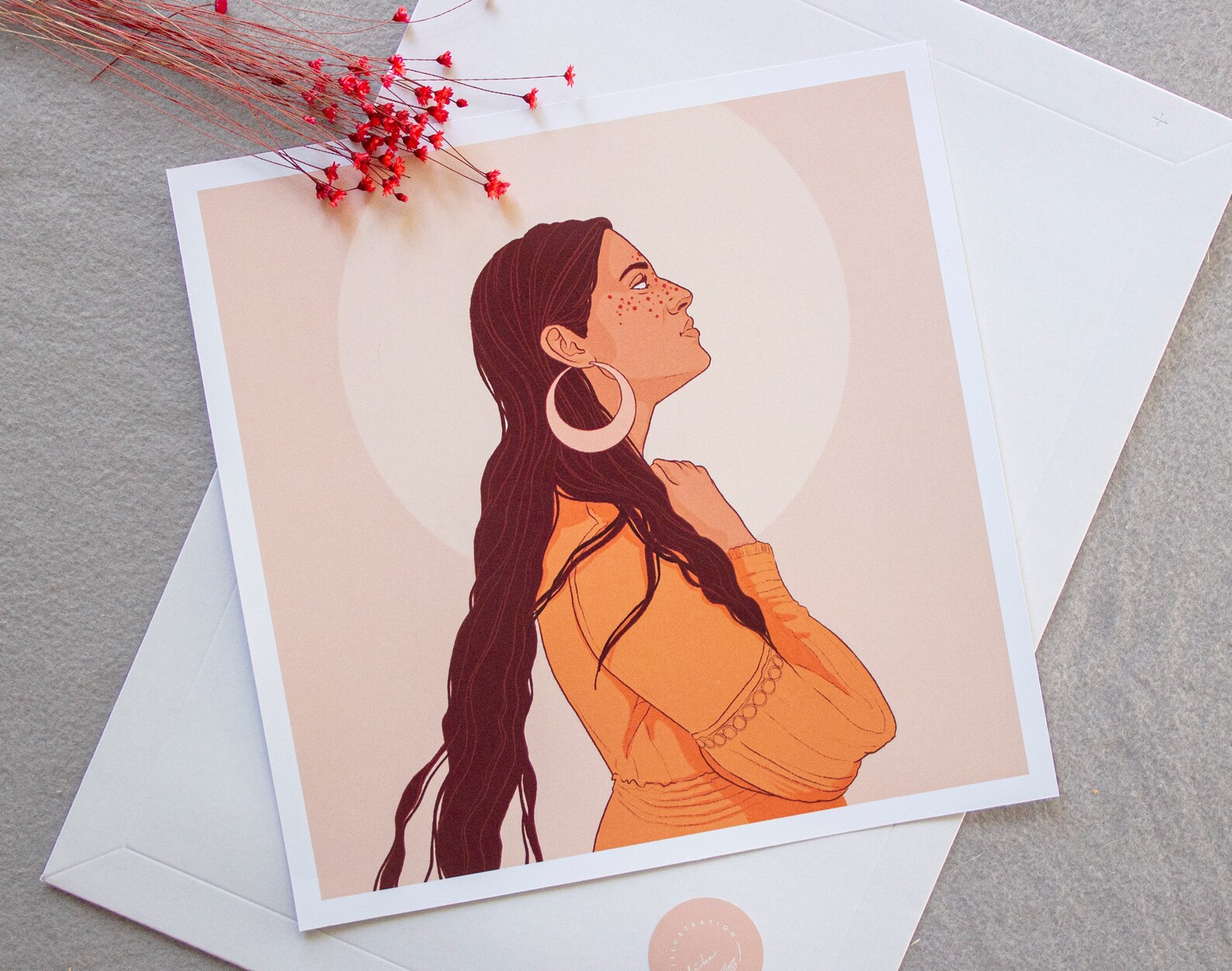 Another great option is this stunning illustration art print by one of my favourite artists. This handmade print draws inspiration from Wiccan Witches. Plus, this piece is handmade on sustainable, recycled paper.
For only £18.79, what' s not to love?
OchMonika – Self Love Art Print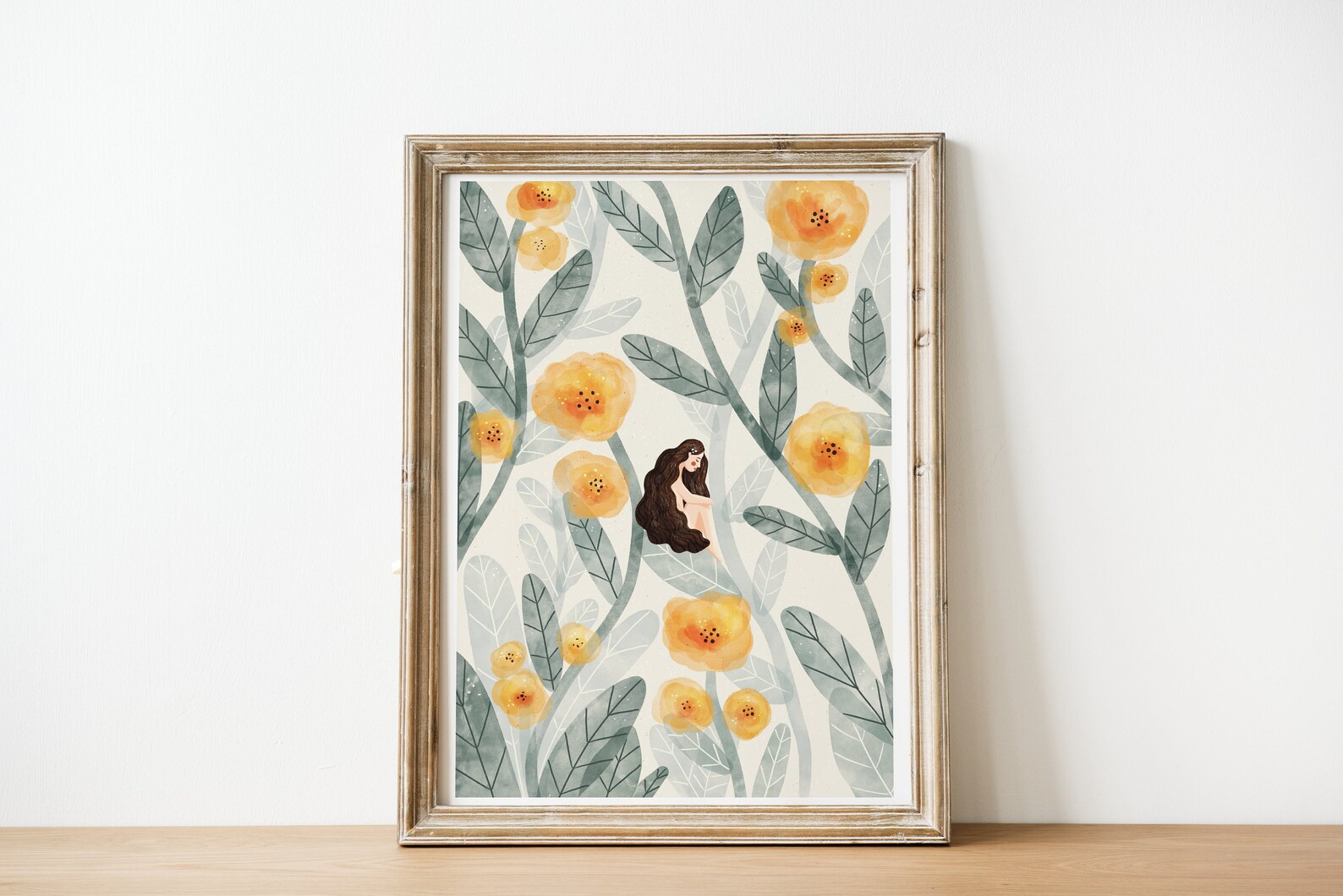 I love all things flowers, so of course I love this Self Love Art Print. This beautiful print is handmade and is a great addition to any room, for both adults and children.
This print would make a great gift for a friend or family member from only £6.52!
Crates4YouUK – Personalised Beer Crate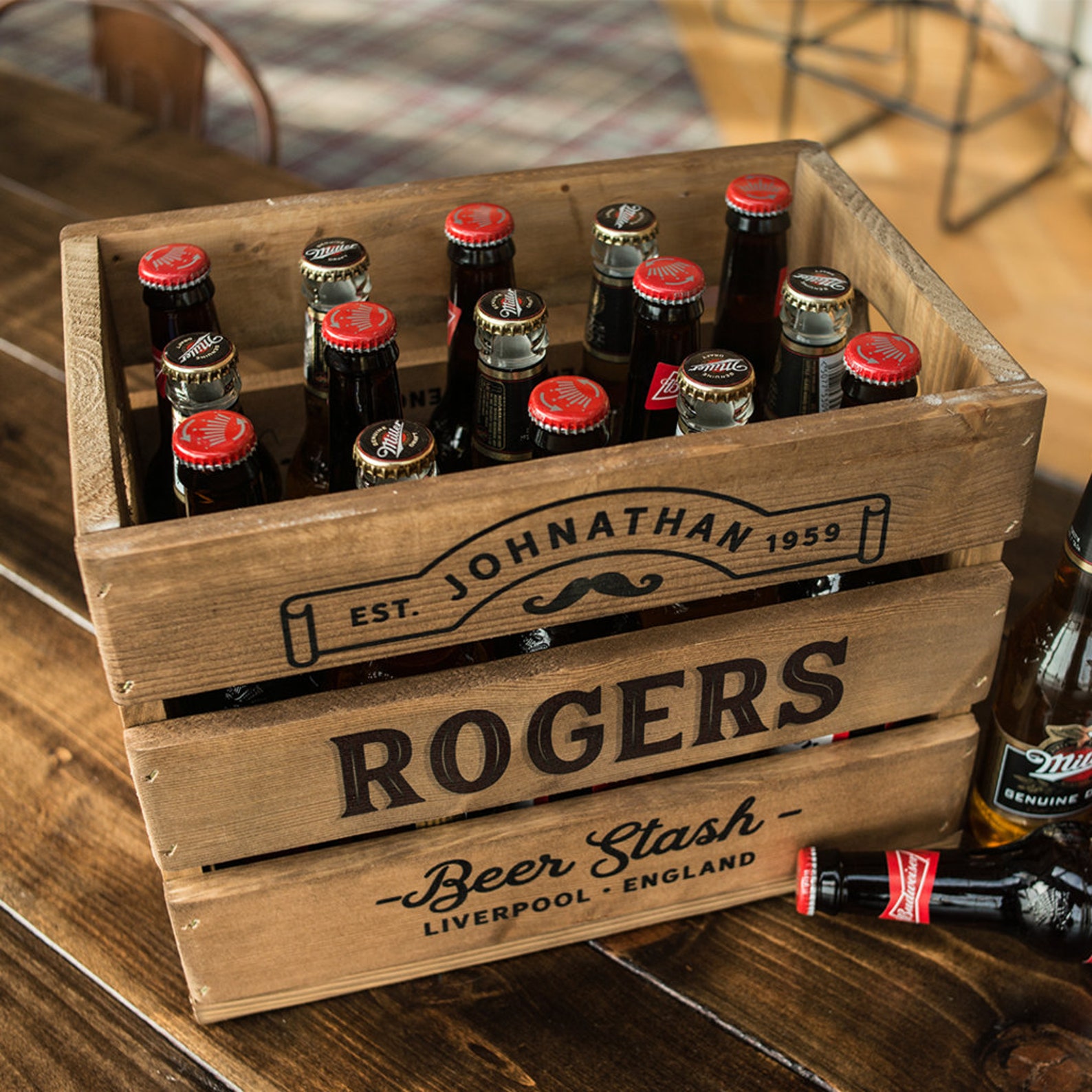 If you know someone who loves a beer or two, this Personalised beer crate is the perfect gift. You can personalise the caddy and add the person's name. This fun gift is certainly a talking point for any visitors.
Get one today for £26!
Allbirds – women's tree runners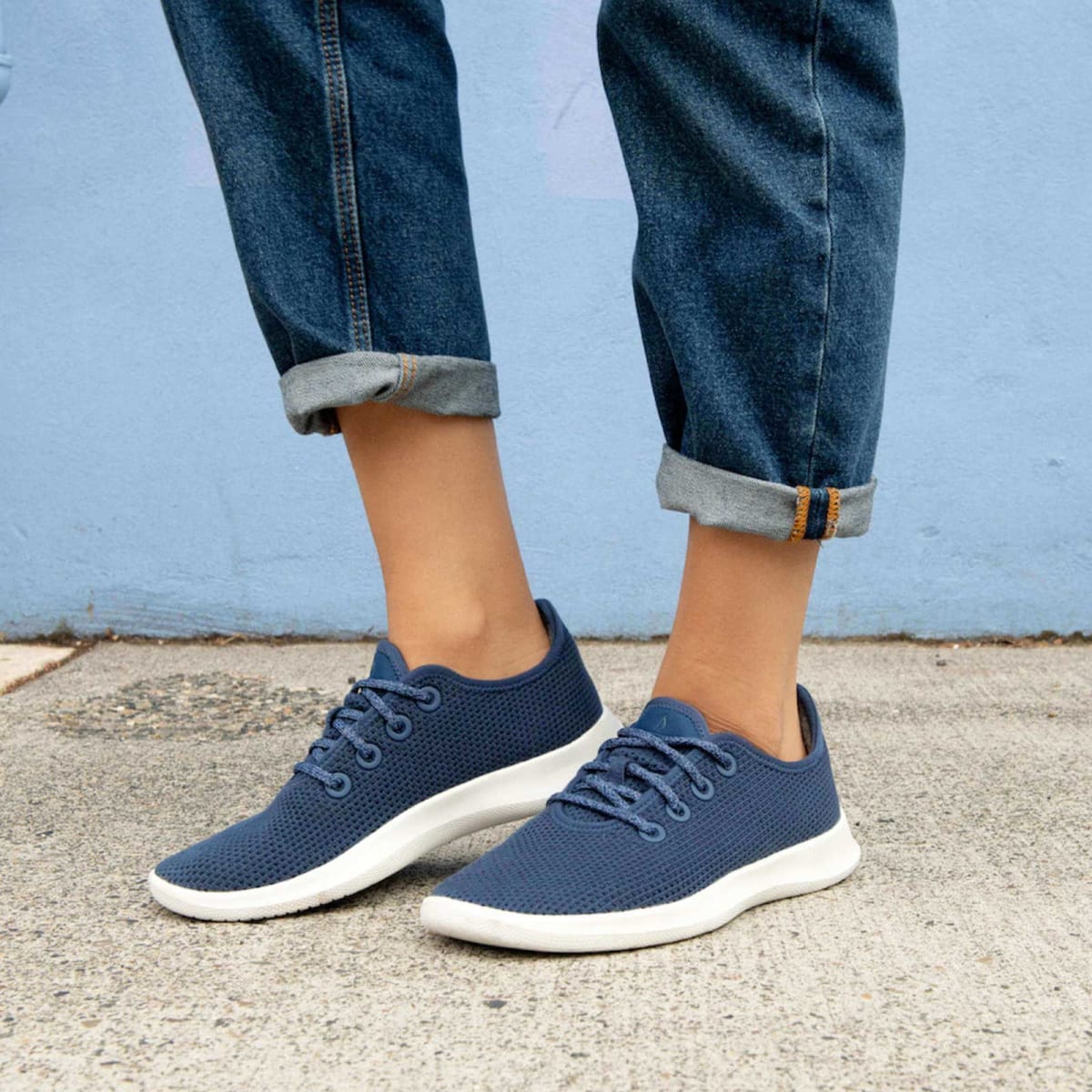 If you haven't bought a pair of Allbirds shoes, I suggest you do so immediately. Allbirds is a sustainable brand that is passionate about saving the planet. Each pair of shoes is created with planet-friendly natural materials that are great for your feet and the planet. The standard pair of trainers emits 12.5 kilograms of carbon dioxide during its creation, whereas a pair of Allbirds emits 7.6. I love the women's Tree Runners. These shoes are crafted using renewable material and are even machine washable.
Get a pair for your athletic friend today for $95.
Girlfriend Collective – Hi Rise leggings
Another great sustainable company is Girlfriend Collective. Each piece of clothing is made with recycled bottles. Currently, Girlfriend Collective has saved over 7,189,943 water bottles and 16,035,982 gallons of water. I love the Girlfriend Black Compressive High-Rise Legging. This is their #1 best seller. These sustainable leggings are made from 25 recycled water bottles.
I work out most days in the cropped version of these and they look and feel AWESOME!
Get a girlfriend (and maybe yourself while you're at it) a pair for only $68.
Baba Tree – Bicycle Basket
I also love this Large Multicolour Bicycle Basket. This is a great gift for anyone who loves to travel via their bike. Biking is incredibly sustainable and giving this gift can encourage your friends to try biking rather than driving. This basket is handwoven in Ghana from locally-sourced straws. This basket features two adjustable leather straps to keep your goods secure. It's exceptional craftsmanship ensures that this basket will be around for a long time.
Gift this to a friend for $95.
Rose & Thorne – Shaving Kit
I love the platform Know the Origin. This company has worked hard to ensure that they know the full details of every brand and product. They work to promote eco-friendly and vegan materials, reduce waste, and reduce emissions among their other goals.
I love this Plastic-Free Shaving Starter Pack with an Organic Cotton Pouch. It's a great option for anyone to begin shaving sustainably.
Get this start pack for $27.99.
Huskup – Coffee Cup
There's a huge misconception that cardboard coffee cups are recyclable – they're not – they are lined with plastic to hold the beverage. A great sustainable swap is a reusable coffee cup, which can prevent you using those pesky disposables. I love this Fresh Making Waves Rice Husk Coffee Cup. It's made from a natural biodegradable rice husk that is free from melamine, BPAs, and toxins. Each cup is designed by a team of independent artists who value protecting the environment.
Get one for the coffee drinker in your life for $10.95.
Hara – Bamboo Bra
It's so hard to find good sustainable underwear. Know the Origin offers this super cute Stella Pumpkin Low Cut Bamboo Bra that I love. This soft bamboo bra is made using natural dyes. It is seamless and wireless, providing light coverage and support. If you don't like this colour, no worries, they do a bunch of other cute colours.
Get it for only $33.99.
Vent For Change – Recycled Notebook
If you know someone who is a planner or poet, this Recycled Card Soft Cover A5 Ideas Lined Notebook in Cream is a great gift. This notebook is made from recycled paper citrus pulp, meaning that it is functional, stylish, and has a minimal environmental footprint. Each purchase helps support children's education projects globally.
Buy one today for $9.99.
Votch – Vegan Leather Watch
This Vegan Leather Watch in sleek all-black is another great gift from Know the Origin. The watch is made with vegan leather featuring a smart face with brushed black detailing. This is a perfect ethical watch for any vegan.
Get one today for $119.99.
Know the Origin – Self Care Gift Set
The Good Guide Care Gift Set is a perfect gift for anyone this Christmas. The gift set includes 'This Is a Good Book' by Marieke Eyskoot, 'Me Time' Candle, rich dark chocolate bar, and an organic cotton drawstring gift bag. These items are sustainably sourced and make a great gift for any friend or family member.
Get the set for $29.99.
Scandiborn – Wooden Rabbit Toy
A great gift option for any baby is the Plan Toys Hopping Rabbit. The toy will jump along like a real rabbit when it is pulled. It is a traditional wooden toy, made in a sustainable fashion. This is a great gift for any child 12 months or older.
Yours for only £18.95
Fair – FairTrade Gin
If you know a gin lover, consider buying a Handcrafted FairTrade Gin from Know the Origin. This gin is a delicious drink and created in a sustainable way, ensuring the Uzbek juniper farmers it thanks for its refreshing taste are paid fairly for their work.
Bottles retail for $27.99.
Book – How to Break Up with Fast Fashion
For anyone who is committed to ending fast fashion, the book How to Break Up with Fast Fashion by Lauren Bravo is a perfect holiday gift. This book is a fun read which offers tips and advice on how to stop buying fast fashion and shop in a more sustainable way.
Buy a copy for $12.99.
Book: Turning the Tide on Plastic
Another great book for anyone committed to sustainability is Turning the Tide on Plastic by Lucy Siegle. This book details the plastic crisis and what we can do to help. If only 12 readers adopt Lucy's reduce, rethink, refill, refuse approach, we can stop using 3-15 thousand items of plastic a year.
The book retails for $8.99.
There are a ton of ways to shop sustainably this holiday season. Sustainable shopping helps protect our planet and take action towards lessening our carbon footprints. Shopping sustainably means avoiding overconsumption and avoiding Amazon.
Shop small and shop local. If you can't do that, consider some of the gift options I listed in this article.
Happy Holidays!
*Disclosure: We only recommend products we would use ourselves and all opinions expressed here are our own. This post may contain affiliate links (denoted with *) that at no additional cost to you, we may earn a small commission. See our full disclosure policy here